Top 10 party universities in the UK
As all university students know, the education component of higher education is secondary to another, more fundamental preoccupation: partying. And when it comes to uni partying, few go as hard as the Brits. So, now, as we approach the start of a new academic year, there is just one question on everyone's lips: mirror, mirror on the wall, who is the hardest partying UK university of them all? 
Well, my little gremlins, you need wonder no more, for we at Upswing have compiled a list of the 10 top party universities in the UK for the 2022/23 academic year. So, go grab the nearest fresher and smash a round of Jäger bombs, because things are about to get messy.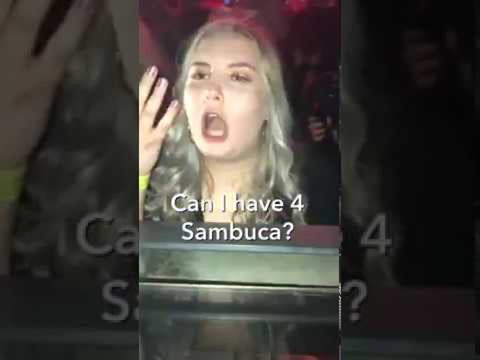 10) University of Bristol
When they're not reminiscing about their time backpacking through South East Asia, Bristol University students can be found skanking out to filthy dub beats across the city's numerous clubs, bars, and pubs. From the stunning heights of Clifton suspension bridge to the graffiti-coated streets of Stokes Croft, Bristol University attracts some of the most colourful, creative, and eclectic sesh gremlins this side of the Severn Estuary. If you like dutty rhythms and private school accents, this is the place for you.
9) University of Manchester
The city of Manchester is a melting pot of cultures, with a diverse mix of bars and nightclubs. With the development of speakeasy-style cocktail bars, the Northern Quarter attracts the bohemian crowd while Canal Street is well-known for its LGBT community and Manchester Pride. If, on the other hand, you're looking to lose yourself in a sea of edgy, jaw-swinging Manc Uni students, then you can always pop down to the Warehouse Project for a dash of drum and bass. As my nan says, there is nothing more relaxing than a filthy drop! Go home nan, you absolute gremlin.
8) Swansea University
The UK's second heaviest drinking university according to units of alcohol consumed per capita, Swansea students are no strangers to the boozy sesh. What Swansea lacks by way of upmarket amenities and cosmopolitanism, it makes up for in spirit – or spirits, as the case may be. With its legendary bar and pub-filled Wind Street, Swansea is a strong contender on our list, securing its spot as the UK's 8th hardest partying university.
7) University of Glasgow
"Massive", is the word used to describe Glasgow's nightlife by one anonymous source on the Student Room. Glasgow has, without doubt, the biggest nightlife in Scotland, and Glasgow University students can be found in every nook and cranny of the city's sprawling maze of pubs and bars. From the famed West End to the swanky Bath Street, Glasgow Students are known for slamming £1 sambuca shots harder than Randy Orton on meth.
6) University of Liverpool
If you're interested football, fake tan, and coastal cities with a rich mercantile tradition, then look no further than the University of Liverpool, which ranks sixth on our list. The people are fun, the streets are alive with activity, and the nightclubs are unrivalled. With a younger crowd, Concert Square, Wood Street, and Fleet Street are crowd favourites. As the world famous Liverpudlian John Lennon once declared, "go 'ed, lad, get us an bevvy in, eeeeee!"
5) Aberystwyth University
Aberystwyth University might be small, with just under 10,000 students, but it is an undisputed heavyweight of partying. Nestled between the Cambrian Mountains and Cardigan Bay, this institution of inebriation ranks as the UK's booziest university in terms of units consumed per capita. Who says idyllic coastal communities can't play host to some of the filthiest, foulest, flippin' craziest nights out the UK has to offer. Aberystwyth University, we salute you!
4) University of Birmingham
Birmingham may have been voted the UK's ugliest city in 2008, and ranked as having the least trustworthy accent, but there's plenty of cheap booze, so can it really be that bad? On Thursdays, which is the student night, you can expect to see many UoB bodies lining the pavements of the popular Broad Street outside popular clubs like Gatecrasher and Risa. With dirt cheap drinks and dirty, cheap architecture, if you want to get pissed but you don't care about your surroundings, then then this might just be the place for you.  
3) Northumbria University
Northerners. They're known for their proud working class traditions, friendly manner, and hearty food. Oh, and did I forget to mention, they love getting absolutely wrecked on a night out. The first in a series of three northern institutions to cap the top our list, Northumbria University might only have been founded in 1992, but it's campus has graced the world with three decades of mental cases. Legend has it that Northumbria University is band from France for the alcohol-fuelled partial destruction of a ski resort. True or not, the loveable nutcases of Northumbria have earned a well-deserved spot in our top three.
2) University of Leeds
The second northern powerhouse to feature in our top three is none other than the University of Leeds. Sitting on top of a hill, you do not need to leave the university campus to enjoy the sticky, sweaty taste of a student nightlife. The university has one main club night on a Friday called Fruity. Spread over three rooms, students can enjoy a taste of 90s/00s classics, indie, and rock. The SU has two bars as well. And this is the campus alone, we've not even touched on the 50+ bars and clubs in Leeds city centre! Well done Leeds, thou art true gremlins of the sesh. 
1) Newcastle University
I hope you're ready to get absolutely mortal because the number one party university in the UK is…drumroll please…Newcastle! HOWAY MAN! If you want to see lads with six packs or scantily clad women with hypothermia, then Newcastle University is the place for you. In addition to Geordie Shore and a 24-hour Greggs, a dazzling array of bars and clubs positions Newcastle at the pinnacle of British nightlife – and, possibly even, culture. The Bigg Market is the city's most well-known strip. There's also the exclusive Diamond Strip – made famous by MTV – and the slightly more refined Grey and Dean Street. With so much to offer, little wonder than Newcastle is officially the hardest partying university in the UK. Congratulations Newcastle! WHEY AYE MANNNNN!!!!!!
Upswing x Student Beans
Whether your uni made the list or not, if you want to work hard, play hard this upcoming academic year, Upswing's hangover prevention is here to help. Made with nine carefully-researched vitamins and amino acids, the ingredients in Upswing are clinically proven to help you get over hangovers once and for all.
Students get 20% off with Student Beans!